About Kim Nelson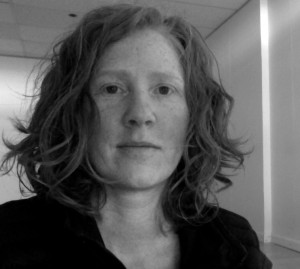 I have been fortunate enough in my life to be able to pursue a lifestyle that nourishes me. A large part of that has been my interest in and fascination with the human body and movement. I have been exploring and teaching embodiment through awareness and movement for over 20 years. I deeply respect the unique embodied history of each individual and how it shapes their movement through their life. What excites me most about my work with people is helping them explore the balance of freedom and support through movement to maximize their ease and potency in self-expression.
I have found freedom through my moving body from a very early age. Dance was the gateway to my lifelong dedication into the study of the moving body. My life's work has been strongly influenced by those formative years dancing. The more formal shaping of my philosophy began, while studying dance and psychology (1989-1993) at Western Michigan University, where I received a B.S. in dance with emphasis in dance kinesiology and a minor in psychology. It was my studies in dance kinesiology that seeded my fascination with the moving body and gave me the tools to begin refining my movement assessment and movement intervention skills to promote healthy movement. I had the honor to study directly with Sally Fitt, a major contributor to the field of dance kinesiology. Although, at the time, I believed my interest in both psychology and dance were rather disparate, I now realize how important my early training was to the realization of my true work. After graduating in 1993, I moved to Chicago to pursue my career as a professional dancer. While dancing and performing in Chicago, I continued my body and movement studies in a multitude of different disciplines such as Yoga, Tai Chi, Feldenkrais, Alexander technique, Massage Therapy, Craniosacral Therapy, Pilates, BMC®, and Authentic Movement.
My early studies in Pilates, BMC® and Authentic Movement have deeply informed my approach to teaching embodiment today. After years of taking Pilates as part of my dance training, I enrolled in a teacher training and apprenticeship program through Body Balance Chicago in 1998. I studied under the tutelage of Amy deSa, disciple of Romana Kryzanowska, where I learned and taught a very traditional approach to Pilates. While at Body Balance, I also studied under the tutelage of Mary Starr Hope, disciple of Marie-Jose Blom, and began viewing and teaching Pilates through a rehabilitative lens. My work with Mary Starr Hope influenced my future direction and teaching of Pilates to emphasize the rehabilitative benefits of Pilates. My continuing education in Pilates has honed my ability to teach Pilates from a rehabilitative perspective.
Concurrently with my Pilates teacher training, I enrolled in craniosacral training, where I was introduced to the idea of following "the pull" of the fascia to facilitate a release and healthier organization of the tissues. This led me to the practice of Authentic Movement and the gift of allowing my body to move in a way that connected me to a deep well of inner wisdom. My profound fascination with this inherent wisdom of an "allowed body" along with my love of utilizing Pilates to support effortless movement in the body began my journey of "movement toward center" and uniting the outer and inner guide on the path of body, mind, and movement health. 
My pursuit to become an Authentic Movement facilitator led me to study with Susan Imus,  Neela Haze, Tina Stromsted, Zoë Avstreih, Janet Adler, and Eleni Levidi. I also felt it important to pursue my MA in Somatic Counseling Psychology from Naropa University (2006) to deepen my understanding of Authentic Movement as a therapeutic practice and to inform my integrative approach to teaching Pilates and bodymind disciplines. While at Naropa, I researched Authentic Movement and its implications for individuals who experience physical pain. My research showed that Authentic Movement helped individuals reclaim an embodied wholeness within, which often felt thwarted by the sensation of pain. These individuals reported that they developed more trust in listening to their bodies, greater compassion toward their pain, and often reported feeling less physical pain.
Since graduating from Naropa in 2006 I have continued to integrate and hone my work with individuals incorporating whatever tools are needed  to help individuals have access to more of themselves.
My philosophy toward movement education continues to evolve and be inspired by so many valuable people and modalities. You can find out more about my influences here.